Google Photos already uses machine learning in some pretty cool ways to do things like let you search for all the photos with a certain friend, family member, or pet just by tagging them once and then searching by name.
Soon it'll get a whole bunch of new artificial intelligence features, including the ability to change the background of a photo to black and white while keeping the foreground in color, the ability to colorize photos that were originally shot in black and white, and automatic suggestions for edits that might improve the picture.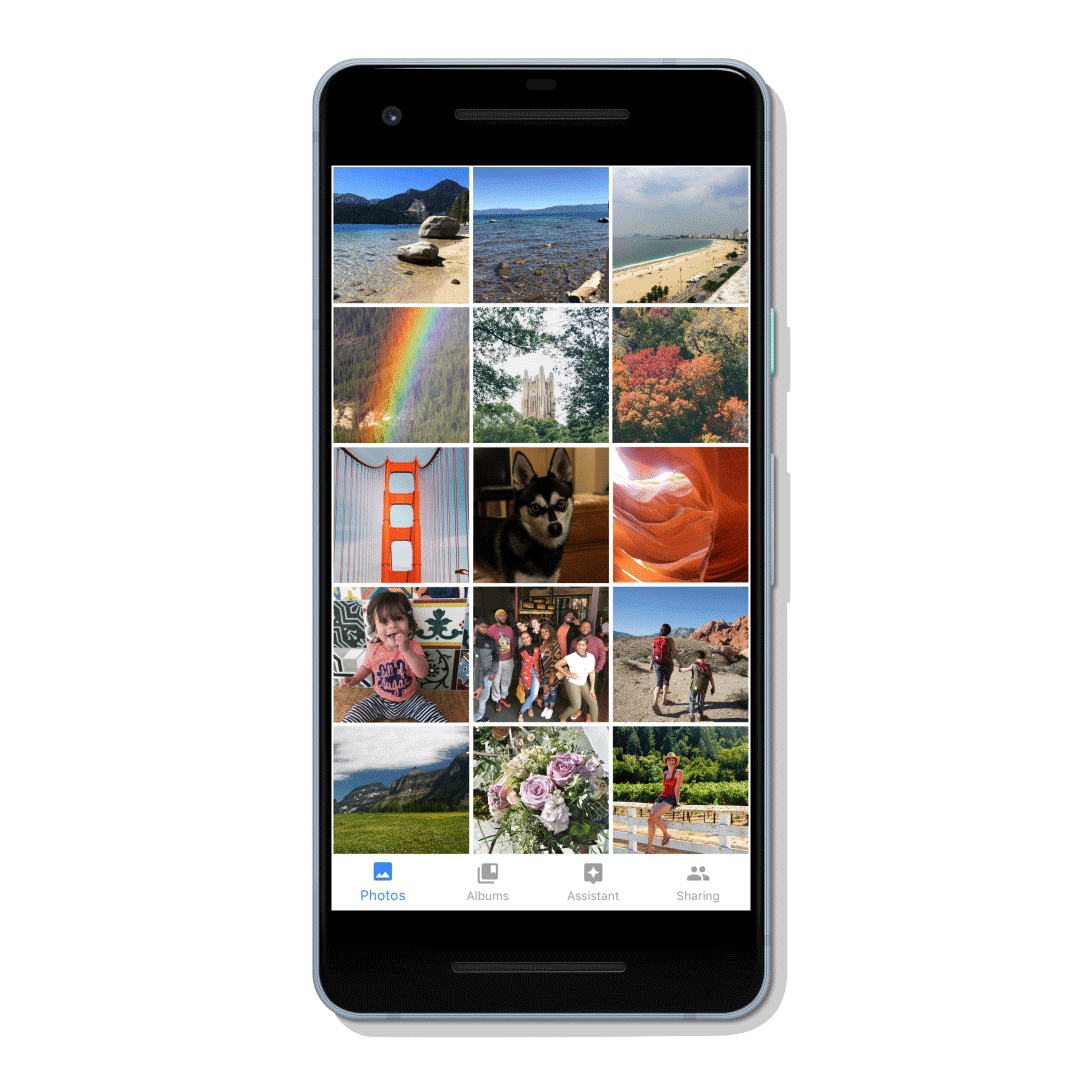 That last feature is actually one of the first to arrive. Starting today Google says that you'll see suggestions for edits when you open some pictures. It offers one-tap fixes such as rotating or brightening an image. There will also be other suggested actions to share or archive a picture, based on what Google knows about your habits.
Suggestions won't show up on every picture in your gallery, just the ones Google comes up with suggestion actions for.
The new selective-grayscale feature uses AI to determine the subject of a picture and separate it from the background, allowing you to desaturate just part of the image. This is an effect you can already get with some phones that feature dual cameras… but like the Pixel 2's portrait mode, this is something Google implements entirely through software.
Google says this feature starts rolling out today as well. But the company is still working on support for a feature that will let you add color to black and white images.
Another new feature will recognize when you take a picture of a document and offer the option to save it as a PDF. For example if you're scanning a receipt or a job application with you're phone's camera, you can save it as a JPG but convert it to a PDF to make it easier to work with as a digital document.
Google is also introducing a Google Photos partner program that lets third-party developers integrate Google Photos, allowing you to access their photos in other apps.
Subscribe to Liliputing via Email
Join 9,457 other subscribers