Google Lens lets you get details about images using Google Photos or Google Assistant. You can snap a picture of a landmark, for example, and Google Lens may be able to identify it and tell you the name and give you a little history. Snap a picture of a dog and you might be able to identify the breed.
Soon you won't even need to save a picture first. Google Lens is coming to the camera app on a handful of devices including Google Pixel phones and some devices from Sony, LG, Nokia, TCL, OnePlus, Motorola, Xiaomi, and a few other companies. That means you'll be able to get info directly within the app thanks to real-time identification.
Another nifty new trick is called smart text selection. It lets you use Google Lens to identify text in the real world… and copy and paste it to your phone.
Just open the camera app, point your phone at something like a menu or a sign, then just focus in on the text portion and you can select it and use Google Lens to do a search.
Not sure what that dish is on a menu? Google can provide information.
Another new feature is called style match and it lets you see items that are similar to the one you're looking at. Point your camera at an outfit and instead of just trying to find the same exact items for you to buy, it will bring up similar shoes, shirts, or bags, for example.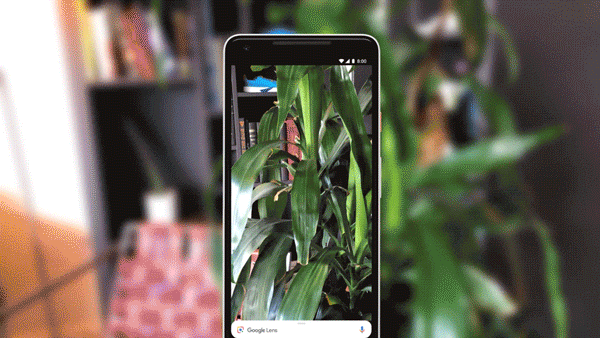 Google also teased an upcoming feature that uses Google Lens within Google Maps for real-time, real-world street view, allowing you to identify the location you're looking at and overlay information such as signs or even an animated guide to help provide walking directions or information about nearby places.
Subscribe to Liliputing via Email
Join 9,453 other subscribers